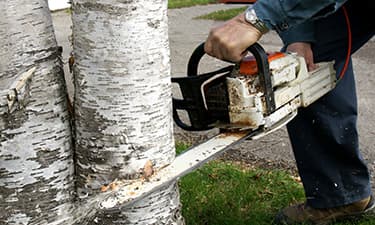 Tree Removal & Tree Trimming
Tree removal could be crucial for any number of reasons whether you're a home or business owner you want to make sure that your property safe and maintain curb appeal to please your guests and attract visitors.
Tree trimming that is carried our properly brings a neater and more balanced appearance to trees on your property. This also makes them less likely fall and damage any of the surrounding properties.
If an overgrown branch breaks off, it could cause serious damage to your property, and if the tree is large enough, it may even end up causing damage to a neighboring property, resulting in serious liability for the owner. This can all be avoided by having A Better Cut Tree Service of Coralville, IA take care of you tree service needs!
Call us today to discuss our tree services! (319) 621-1647